People who keep us running, who inspire us, see what they say about us.
I started yoga with Parool last year in March. At that time I was not able to sit cross-legged on the floor as I had a lot of pain in my right hip and back knees(have had meniscus surgery on both knees). After a couple of months, my pain went away and I was able to sit for longer periods. I can do a full hour now with no problem. The light exercises and Pranayams have done so much for me. I of course do not know your situation; I just wanted to let you know.
I love and enjoy doing yoga and Pranayama under the supervision of Yoga teacher, Parool Patel. She has the amazing ability to incorporate eastern yoga/pranayama culture to busy western world. She has obtained her deep yogic knowledge from India and has had teaching training from here. She is very disciplined and demands the same from her patrons. I have benefited from her classes of breathing exercises at 5 am in the morning and asanas tremendously. She is also very flexible with schedule and always willing to work with your schedule. Look forward to attending her classes in future. 
Parool,
You are one of the best yoga teacher we had. Your knowledge of yoga and nutrition is admirable. You are a perfect role model and you always inspire people to their best. We always liked your positive attitude. Wish you all the best. I think as usual you will always be 21 years old.
I have been doing yoga with Parool for past several of years. She is a wonderful teacher and very knowledgable in yoga practice and Ayurveda. I have lost weight after doing yoga with her. She had helped me with living a more healthier lifestyle .
I am very thankful for all she has done for me. I would definitely recommend her as yoga instructor .
Parool is an very inspiring lady empowered with a good perspective on health. She makes everyone feel welcome and comfortable. I enjoyed her enthusiasm, patience, and love of Yoga.
We as a group of about 10 ladies went to her Ashram for a yoga workshop. She has created a serene and positive space and it was really a wonderful and profound experience to be there.
I am so grateful to have been a part of yoga workshop.
All of deep pose work in combination with the light meditation practices contributed to a wonderful level of self-awareness and inspired us with so much positive energy.
After the class she served us delicious and healthy Ayurvedic food..Her Apple salad was amazing..
Her involvement in seasonal cleanses to Yoga workshops for adults and kids and an increased focus on how and what to eat and her suggestions on everyday living will be beneficial to everyone's lives.
I highly recommend her..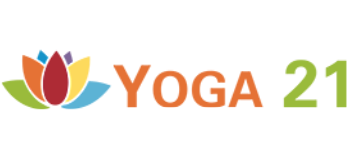 We offer online and private lessons. Please reach out to 1-317-809-0794 to know more
Email: info@patanjaliyoga21.com